Ather 450X 3rd gen electric scooter – Price Range New Features
Ather Energy has launched the Ather 450X 3rd gen of its highly popular and successful electric scooter, the Ather 450X. The company's latest EV has many new features that enhance its performance and ride consistency.
With the competition gaining an edge in terms of features and range, it has become important for Ather to upgrade its product offering. To that end, the company has launched an all-new Ather 450X and 450 Plus. Called Gen 3, it replaces the older Gen 2 versions from today Bookings and test rides have also started, deliveries have started.
Ather 450X 3rd gen :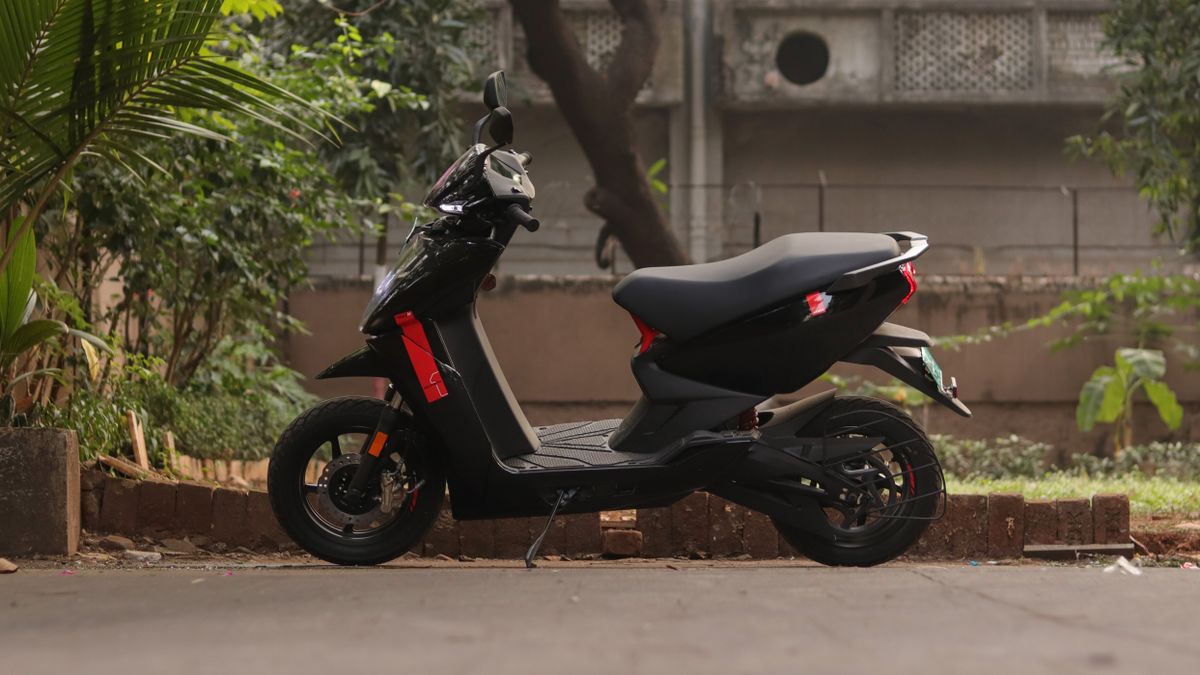 The updated New Ather 450X Gen 3 electric scooter will have more range and several new features. It has already earned the distinction of being one of the safest electric two-wheelers in the country due to its perfect fire safety record.
The new Ather 450X and 450 Plus Gen 3 will compete against rivals like TVS iQube, Ola S1 Pro and Simple One. This could help boost sales, allowing the Ather to move up the list of best-selling electric scooters in the country. In June, Ather was ranked 5th, ahead of Bajaj and TVS, trailing Ola, Hero Electric, Ampere and Okinawa.
Ather 450X 3rd gen price :
Ather 450X 3rd gen Prices Despite a 25% larger battery, the increase in overall price of the Ather electric scooter is not that significant. Compared to the older Gen 2 Athers, price has been increased by about Rs 5k. Below are prices of new Ather 450X Gen 3 and 450 Plus Gen 3 in some cities across India. In Bangalore, prices of the new Ather electric scooter start from Rs 1.55 lakh, ex-sh (inclusive of FAME II and Ather DOT charger).
Ather 450X 3rd gen Range and Battery :
The 3rd-gen Ather 450X is equipped with a larger and more powerful 3.7 kWh battery that enables users to ride in 'warp' (the Ather's high-performance mode) with every ride. The battery is 25% larger than the previous generation, giving an ARAI-certified range of 146km and a TrueRangeTM of 105km.
The Ather 450X Gen3 benchmarks ride quality and operates a first-of-its-kind all-aluminum frame in the segment, perfectly balanced weight distribution, and an incredibly low center of gravity. To enhance riding performance, the rear tires of the 450X have been made wider which is fundamentally designed to provide better grip while leaning into turns and a shorter braking distance.
Ather 450X 3rd gen features :
To ensure that ride consistency and handling remain at an optimum level on the vehicle, Ather has introduced the Tyre Pressure Monitoring System (TPMS). TPMS is also crucial to maintaining range as lower tyre pressure increases the pressure on the battery. While TPMS is an accessory, it is an essential fitment to ensure consistency in handling, performance, and range everyday.
On the UI/UX front, the new Ather 450X Gen 3 now features an upgraded dashboard with a re-architected Ather stack and an upgraded 2 GB RAM. The electric scooter also has new rear view mirrors that are 2X better in terms of visibility and 5X in reliability. There's also an all-new sidestep, which has been designed to integrate seamlessly with the scooter's design.
As of now, Ather 450X 3rd gen electric scooter users have free access to features like OTA updates, on-road access to customer support, UI updates, navigation and smartphone pairing to instrument console. This approach is likely to change, as Ather switches to a subscription-based model. From next year, all these services will be offered at an annual subscription price of Rs 2,400.